Epona's Way Pagan Pages
|
home




Folklore Main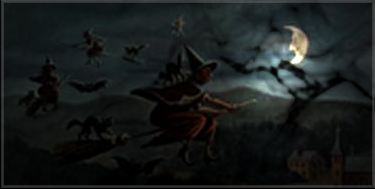 Folklore & Superstition
from
Many Cultures

These pages are dedicated to one of my
passions: collecting folklore, superstitions,
and folk charms & spells.
I will be adding pages almost daily-
my printed collection is extensive
but my typing skills are not!
By no means am I advocating superstition;
blind superstition was one of the main
causes of the Burning Times.
I do find some of the simple divination
practices quite a lot of fun to try, though,
such as predicting visitors by the way
the crows fly.
These are meant for fun and information-
I hope you enjoy!

The Lore of Birds

Native American Lore & Superstition

Horapollo's Egyptian Hieroglyphic Interpretation
---
---